Fire Shutters and Curtains
Electrically operated, fire-safe, vertical curtains and shutters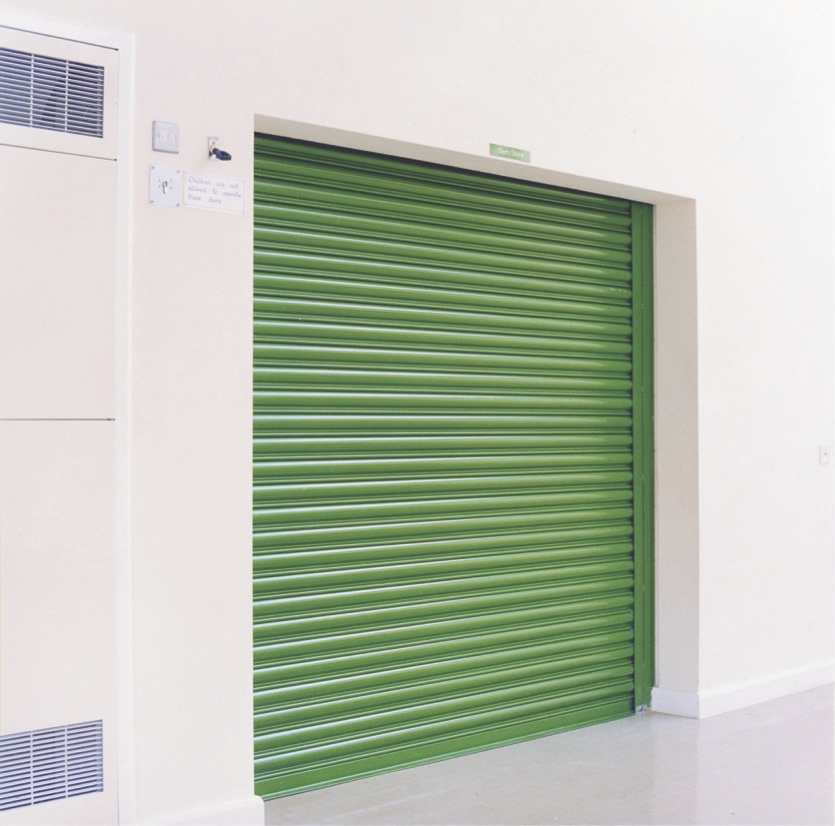 An electrically operated vertical steel shutter.
The Fire Shutter is an electrically operated and vertical shutter. Made from steel the curtain is constructed from traditional 76mm curved lath sections or
50mm flat lath sections. This product is available in standard galvanized finish or a powder coat finish to any RAL or BS colour.
The Fire Shutter is available in 3 fire integrity ratings: 60min, 120min, 240min.
The operation can be 3-phase or single-phase industrial motors or 240v tubular motor. The emergency operation can be a fusible link,
auto solenoid release, audio and visual with a battery backup in case of power failure.
Please contact us for more information on this product.
Applications
Industrial Units
Retail Units
Schools
Offices
Serveries
Kiosks
Laboratories
Restaurants
Store Rooms
Life-Saving Fire and Smoke Resistant Product to suit all applications.
The Fire Curtain is an electrically operated vertical curtain with 120min fire-rated integrity.
The curtain is made from stainless steel wire reinforced glass fabric with a grey finish, intended for applications exposed to high temperatures.
All other parts are made from steel and can be powder coated to any RAL or BS colour. Operation is via a 240v tubular motor and controlled
from a standard FC controller which has:
Alarm Input
Emergency override input for escape switch
Audio-visual outputs
24v Battery Back-Up
Other Intelligent features are available as an optional extra
Please contact us for more information on this product.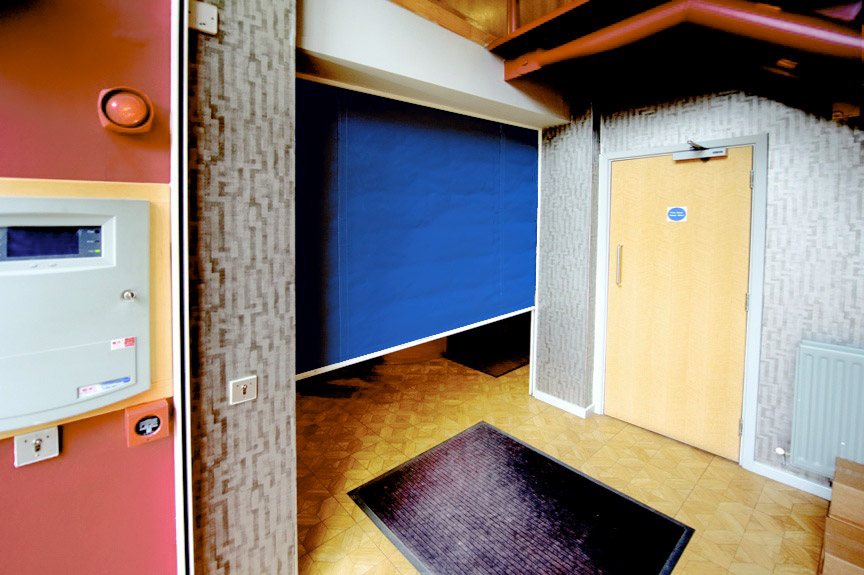 Applications
Industrial Units
Retail Units
Schools
Offices
Serveries
Kiosks
Laboratories
Restaurants
Store Rooms