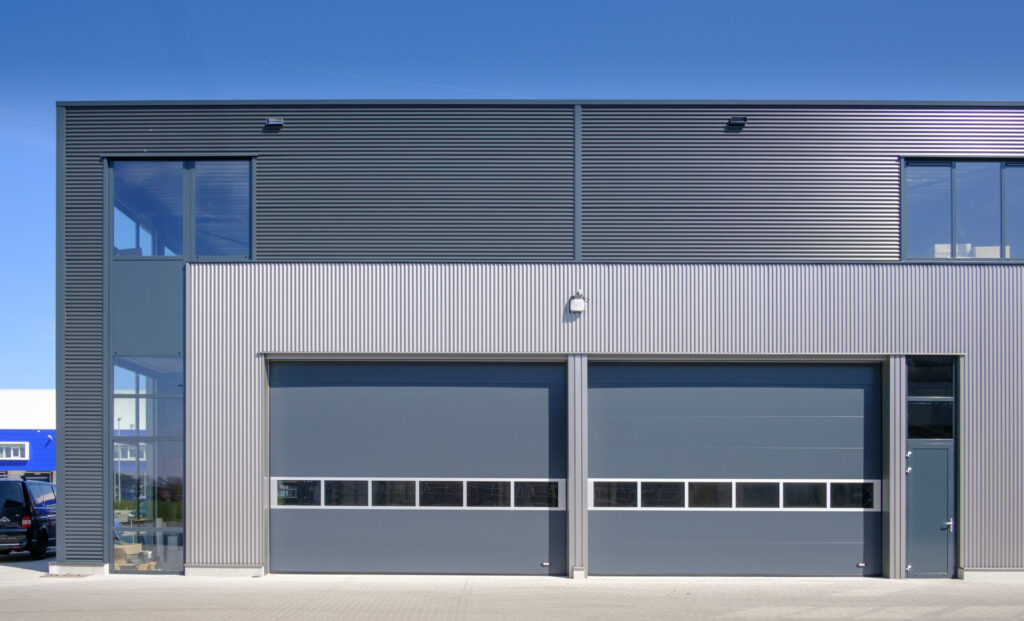 Applications
All Industrial Buildings
Loading Bays
Temperature Controlled Areas
Level Access Entry
Distribution Depots
Garages
Insulated Sectional Doors
Versatile and Robust
Our Insulated Sectional Doors offers Robust Security and combines excellent heat-insulating and sound-absorbing properties with modern design. Doors are constructed from 40mm, 60mm and 80mm thick Insulated Panels depending on your requirements.
These doors are available with vision windows, glazed panels and perforated panels for areas that require ventilation and/or through vision.
Our Sectional Door is the most versatile Insulated Sectional Door used within today's commercial and industrial buildings throughout the UK.
Electric or Manual operation.
Glazed Sectional Doors
When natural light and visibility matter.
The Sectional Doors range are robust and exceptionally durable. The door has a high level of security and insulation with the panels achieving a U-value of
0.5 w/m2k which satisfies building regulations.
The panels are 40mm thick and available in a range of glazed variations.
The Glazed Sectional Door range provides an almost completely transparent barrier between the inside and outside. The ideal solution for situations
in which maximum natural light levels and excellent vision are key considerations. A pass door can be incorporated in the main door for
unimpeded access and energy saving.
The door can be manually operated, from a choice of 3-Phase or Single-Phase industrial motors. A wide range of automation options
are available.
Please contact us for more information on this product.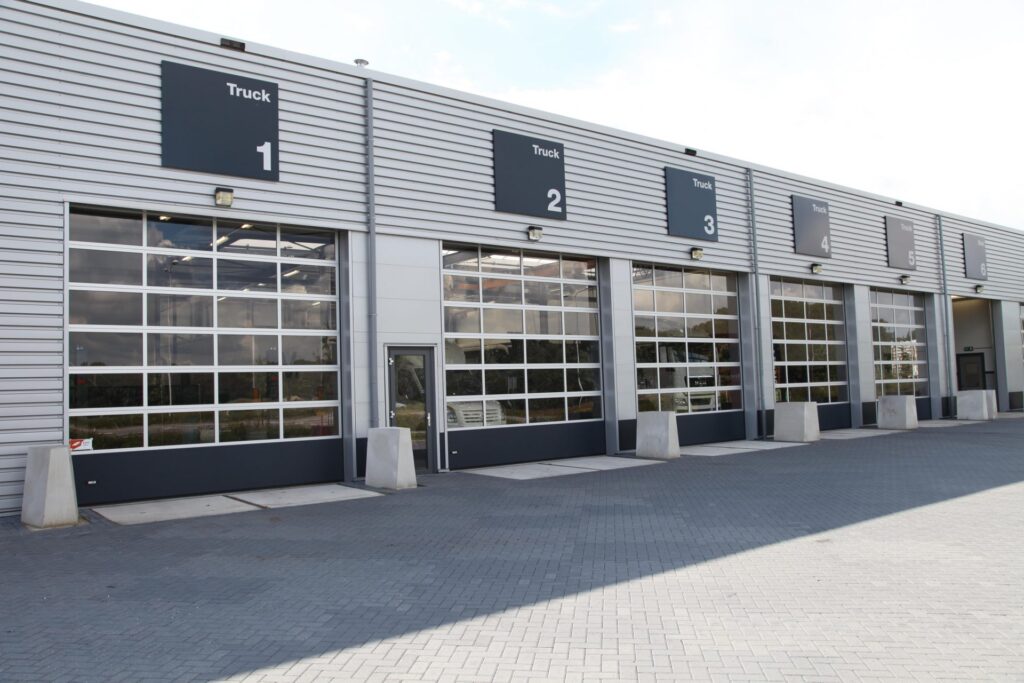 Applications
Fire Stations
Showrooms
Workshops
Car Parks