Flexible Curtains & Doors
Heat and noise insulation with hands-free ease of movement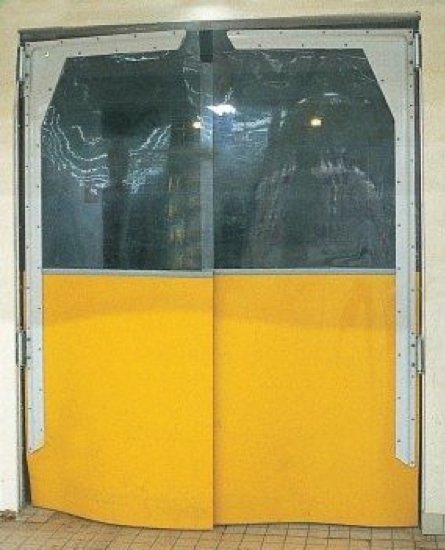 Reduce Heat Loss and Noise Pollution. Hands-Free Access and Segregation.
Impact doors can be made to measure, to suit variable opening sizes.
Impact doors will maintain temperature regulations and ensure contaminant control in the workplace.
Our impact doors promote hands-free ease of movement for pedestrians and traffic, helping to reduce incident rates and to promote health and safety in the work place.
Various thicknesses and colours of PVC sheet can be used depending on the application.
Impact doors are designed to promote energy efficiency by minimising the loss of heat or cooled air at unprotected openings.
Applications
Industrial Units
Warehouses
Food Factories
Store Rooms
Temperature Controlled Areas
Please contact us for more information on this product.
Energy Saving. Reduces Cross contamination. Contain Noise Pollution.
Strip Curtain sets are made to measure and can be used on any opening that requires strong insulation, IE Temperature, noise, dust and draughts.
Strip curtains can be used over any opening including windows, pedestrian access or vehicle access or as partition walls.
Strip curtains guarantee unimpeded passage, strong insulation, energy saving, environmental, birds, insects and draught barriers.
Strip curtain sets can be mounted on a fixed rail or a sliding rail.
Strip curtain sets are maintenance free and easy to clean.
Please contact us for more information on this product.
Applications
Industrial Units
Warehouses
Store Rooms
Doorways
Energy Saving